Young's Foodservice returns to Farmwise Devon to educate 1,600 children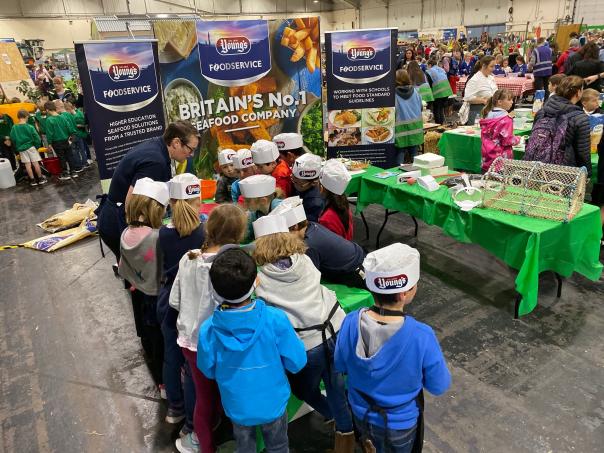 28 Oct 2019
The Young's Foodservice team returned to Farmwise Devon for the third year running to educate 1,600 children on all things seafood.

Children from Devon primary schools were educated about the origins seafood in 'practical and fun' ways. Young's highlighted the importance of sustainability as well as the different species available.
Adrian Greaves, foodservice director at Young's Foodservice, said: "It is practical experiences like Farmwise that really make an impact and encourage discussion and learning beyond the classroom. It's an honour to get involved with an event that shares our passion for getting the younger generation engaged and excited about learning. 
"The day was a huge success and the children really enjoyed testing our Spicy Salmon & Black Bean fishcakes! Likewise, they were particularly fascinated to learn about Aquaculture and how the fish we eat can come from an underwater farm.
"It is crucial that everyone at Young's Foodservice get involved with educating children on exactly where our food comes from, as well as the importance of sustainable nutrition and enjoying a varied and balanced diet at home and in schools."
Chef Joel Carr, Young's Foodservice development chef, hosted a session on how to make fishcakes. The sustainably sourced bite sized salmon, black bean and spring onion fishcakes were coated in black pepper crumb.