Young's Seafood supporting After School and Breakfast Clubs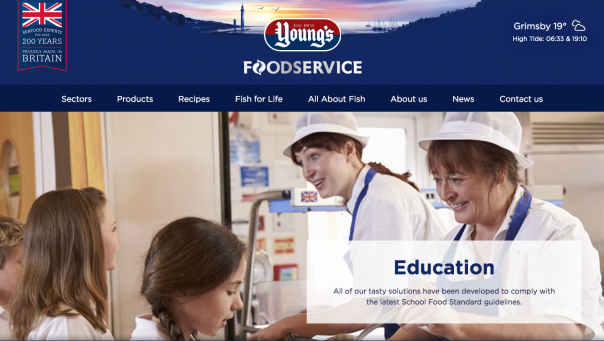 18 Aug 2020
Supplier Young's Seafood has donated more than 3,250 meals to a range of projects, including school breakfast and after school clubs, as part of a collaboration with FareShare, the UK's national network of charitable food redistributors that supports community food charities across the UK.
The donation consisted of a variety of nutritious fish dishes that appeal specifically to children, and marks the beginning of a long term, national partnership between Young's and FareShare.
FareShare has played a huge role in supporting families and individuals for many years, providing over 900,000 people with meals on a weekly basis. Its services have become more vital than ever as the Covid-19 pandemic forced more people to look for support from food banks and local support groups, whilst children of keyworkers relied heavily on schools to provide care during extended hours.
Simon Smith, chief executive at Young's Seafood said: "It is really positive to be developing our relationship with FareShare following this latest donation, and we are pleased to see the impact this is making on local communities.
"Fish is an excellent source of protein, vitamins and Omega 3, and at Young's we believe that everyone, no matter what their circumstance, should be able to access the health benefits of seafood.
"Therefore, by partnering with great initiatives such as FareShare, we help reduce food waste and ensure that fish really is for all. This is a key component in our 'Fish for Life' programme and also helps to support the UN's 'Zero Hunger' Sustainability Development Goal (SDG), which we include in our broader sustainability targets.
"We are looking forward to continuing our work with the team over the next year and finding new innovative ways to support their great work on a national scale."