Your invitation to the LACA North West Expo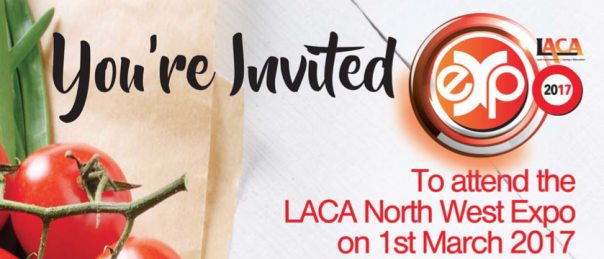 18 Jan 2017
The LACA North West Expo takes place on March 1st in the DW Fitness Lounge at Wigan's DW Stadium.
The event will showcase the latest food, drink, equipment, technology and furniture innovations as well as demonstrations and tasters.
The free catering exhibition offers the opportunity to meet new and existing suppliers within the catering industry and takes place from 10am – 3pm.
To register your place visit www.lacanw.co.uk or contact Sue Leuty on sue.leuty@elygra.co.uk or phone 01244 399900.