Ysgol Dinas Bran wins NSMW school food competition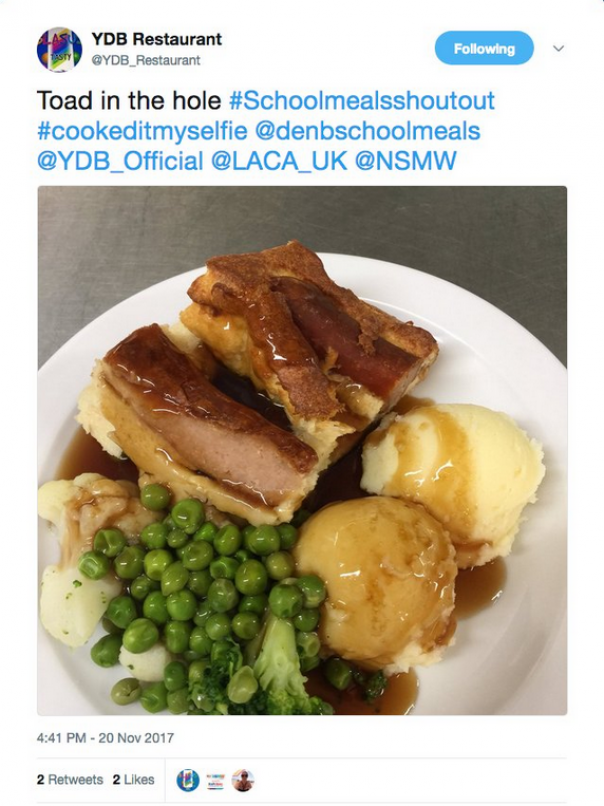 30 Nov 2017
Ysgol Dinas Bran Secondary Cchool in Denbighshire, Wales, has been crowned the winner of this year's #cookeditmyselfie competition, one of a number of activities held during LACA National School Meals Week (13-17 November).
The online competition encouraged school caterers to send in pictures via Twitter of the food they prepare and serve daily.
From hundreds of competition entries, Ysgol Dinas Bran was named the winner for its selection of dishes which included Beef Stew and Crusty Bread, Toad in the Hole and Sautéed Vegetables.
The school was given £500 for its win, which it can choose to spend on either equipment or marketing support.
Emma Williams, catering manager at the school, said "We have been heavily involved with #cookeditmyselfie this year.
"Not many days have gone by in the past few months where we haven't posted a meal. The pictures (below) show what we do every day, the food is great and the pupils love it. We use lots of local ingredients and prepare the food with love and passion."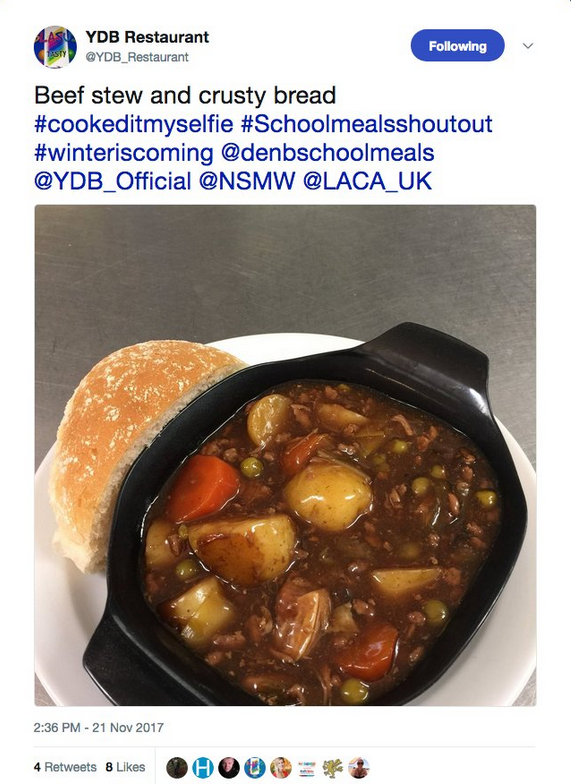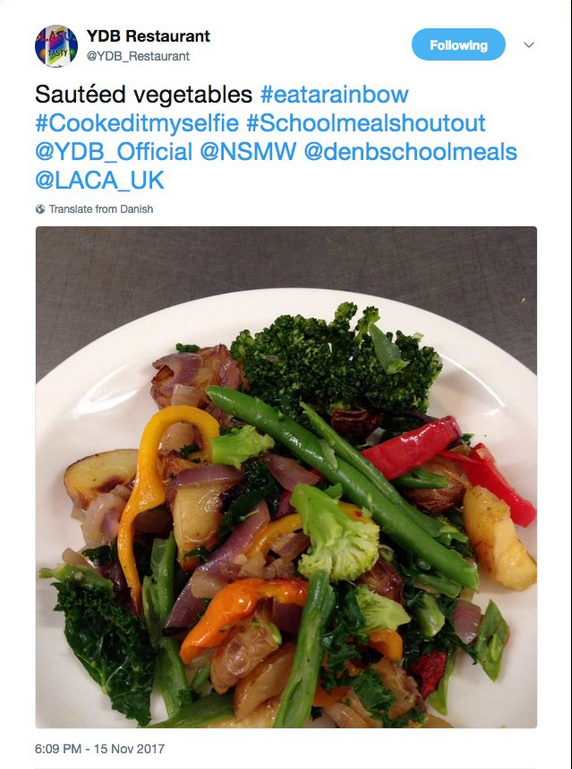 Julian Thompson-Hill, lead member for contracts and facilities for Denbighshire CC , added: "This competition gave school catering teams across the country the opportunity to showcase their service and the pictures submitted by Emma and her team at Dinas Bran were not of food or dishes devised specially for the competition – they were of food and dishes served on a daily basis.
"Emma has a highly motivated and dedicated catering team and the Denbighshire School Meals Service and Denbighshire County Council are rightly proud of their achievements."
Second place in the competition went to Catered Plymouth, a caterer for 70 schools across Plymouth which all got involved in the initiative.
Third place was awarded to Charlton Manor Primary School in Greenwich, London.
The #cookeditmyselfie competition was one of a number of activities run over NSMW, a week that also included 'Host a school chef', 5 marathons in 5 days powered by school meals' and 'National Roast Dinner Day' .
LACA chair of events Neil Porter described the 24th edition of NSMW, Sponsored by Kraft Heinz, as "truly outstanding" and "the best ever".