Maidaid Halcyon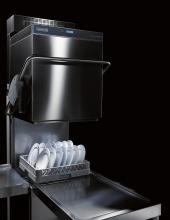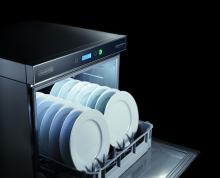 The wealth of experience gained over 40 + years of supplying warewashing solutions has established Maidaid Halcyon® as leaders within the industry. Our machines have a longstanding reputation for durability, reliability and serviceability. 
The Maidaid Halcyon® products are constructed from the highest quality materials to ensure many years of commercial service. We produce a tough machine to do a tough job. Whether you want simple reliability or the very latest innovations in micro processing, there is a machine for every public sector application.
What's more, we actually listen to our customers. This helps us provide what is undoubtedly, the best service in the business.
It has never been easier to select and view Maidaid Halcyon® equipment, either by using the all-encompassing website or our latest comprehensive product guide.
To back up our portfolio of equipment which can boast latest design incorporating energy, water and chemical savings, Maidaid Halcyon® offers unparalleled service back up with the flexibility to tailor packages to specific needs and provide a first class service.
Maidaid Halcyon® has achieved this impressive milestone by working with the professional catering industry supplying quality, cost effective products and solutions into the UK market place.