18 Mar 2021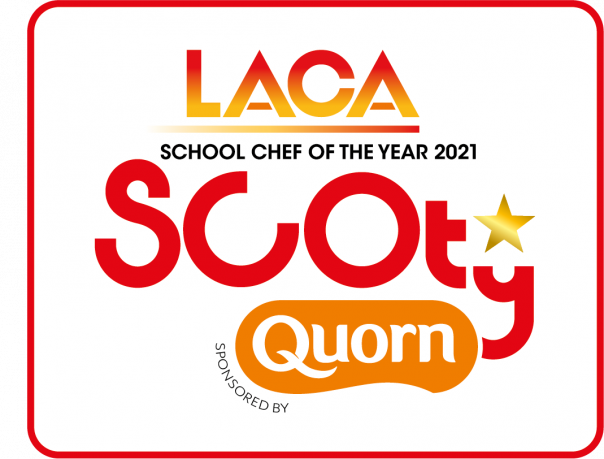 LACA are pleased to be partnering with Quorn as sponsor of the 2021 LACA School Chef of the Year competition.
Entrants have 1 hour and 15 minutes to prepare, cook and serve a school compliant two course menu that is suitable for 11 year old pupils in primary year 6 or secondary year 7.
Competitors will be tasked with creating a delicious and imaginative main meal, using at least one Quorn product, alongside a 50% fruit-based dessert that should reflect the school food standards. Full details on the rules and criteria will be available soon.
The 2021 competition is open to all staff that hold a kitchen-based post and who are involved in the daily preparation of pupil's meals at the time of entry. Entries may be submitted by any school meal provider whether local authority, contract caterer, academy or free school.
Regional final winners will each receive a £100 cash prize. At the national final, the 2021 national winner will receive a £1,000 cash prize, the 2021 LACA School Chef of the Year trophy, an invitation to a calendar of catering industry events and a work experience trip. The national second and third place winners will receive £500 and £300 respectively.
Registration for 2021 is now closed.
2021 competition schedule
December 2020 – registrations open
2pm on Wednesday 13th January 2021 – Quorn masterclass and FAQs webinar hosted by Kate Snow (you can watch again below)

Friday 19th March - closing date for registrations - EXTENDED TO FRIDAY 26TH MARCH
Friday 23rd April 2021 – deadline for full entries to be returned to competition organisers
Early May 2021 – paper judging of all entries
Contestants notified of regional finals - May 2021
 
June & July 2021 – 4 regional finals - final dates and locations tbc:
· London/South East/East of England
· North East & Scotland/North West/Yorkshire & Humberside
· South West/Wales
· East Midlands/West Midlands
Tuesday 12th and Wednesday 13th October 2021  – national final at LACA Main Event, Hilton Birmingham Metropole.  Winner to be announced on 13th October at the LACA Awards.
If you have any questions, call the competition organisers on 0845 108 5504 or email scoty@dewberryredpoint.co.uk
---
Quorn Masterclass demonstration by Kate Snow that took place on 13th January 2021: