Blogs
Childhood Obesity Strategy
There is news every day about the Government's upcoming (and updated) childhood obesity strategy which we all await with bated breath. Of course LACA supports any meaningful government policies that help tackle this growing problem and we were disappointed with the initial strategy that was published in August 2016 which shied away from taking some of the bold actions needed to make serious improvements in this area.
We were encouraged to see recently that the Health Select Committee - a cross-party group of MPs charged with scrutinising the work of the Department of Health - called for the new strategy to include a measure which would see the school food standards which we work to everyday extended to every school in the country including academies. Hopefully this measure which would undoubtedly make a difference to children's diets during term time makes it in to the final draft!
LACA Social Media – Instagram
Exciting news that LACA has now opened an Instagram account, here have a look: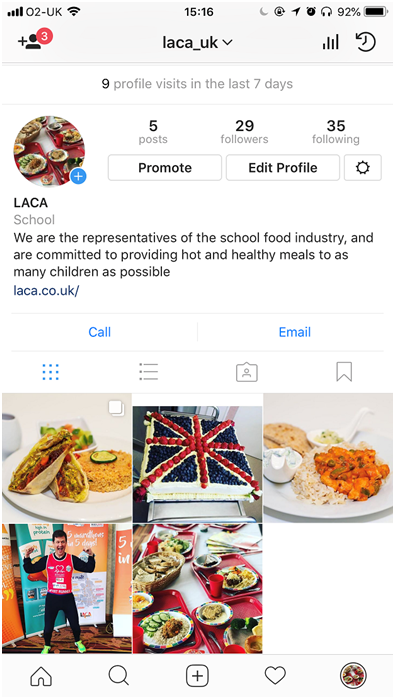 If you would like any photographs of wonderful school food please direct message to the LACA Instagram "@laca_uk" account or via LACA's Twitter account "@LACA_UK"
Happy tweeting
During May I attended various meetings (including judging) to agree and fine tune many details around the up and coming Main Event. I know how hard the team at Andrew Archer and team at Dewberry and also Neil Porter and the events team work to make this successful. I do hope you are able to attend and see all the exhibition and workshops. If you can attend the seminar and awards evening then even better.
Best wishes
Tim