Blogs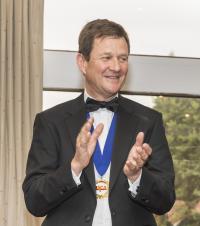 TIM BLOWERS - END OF YEAR CHAIRS DIARY
At yesterday's LACA Board meeting, held at Solihull Town Hall, I officially handed over the position of National Chair to Michael Hales. So, a final reflection on the past 12 months and all the events that I was privileged to represent LACA at as the National Chair.
Political Reflections.
During the year I was able to meet with 2 MP's at Westminster, as well as engaging in conversations and attending APPG meetings. The meetings always take careful preparation and you have a limited time to put forward your reasons for meeting with these very busy people. I believe the ongoing position and strength of the LACA association is now firmly secured and the most encouraging fact from the meetings is that we are all in agreement around the importance of hot and healthy meals for all school children. LACA really is the "go to" organisation for advice and comment around school meals.
LACA Regional reflections.
During the year I was able to get round to most of the regions, although due to weather and event cancellations, not all of them. I started off with a very warm welcome in Wales and a really enjoyable regional meeting that was well attended. We also launched the first Omelette Challenge and despite losing to Stuart Brereton from MKN it was a great start to the fundraising year.
I also attended regional meetings and events in the North West, Yorkshire and Humber, London and South East, East Midlands and the West Midlands. The two meetings in the South West and Eastern regions were cancelled and the "Beast from the East" stopped me getting to the North Eastern regions event. It was very enjoyable to go out and meet LACA members and associates at these events and I thank them for their kind welcome and hospitality.
NSMW
Always a high ight of the year for LACA and this particular year went above and beyond, I was closely following the 5 day marathons and to be greeted and cross the fini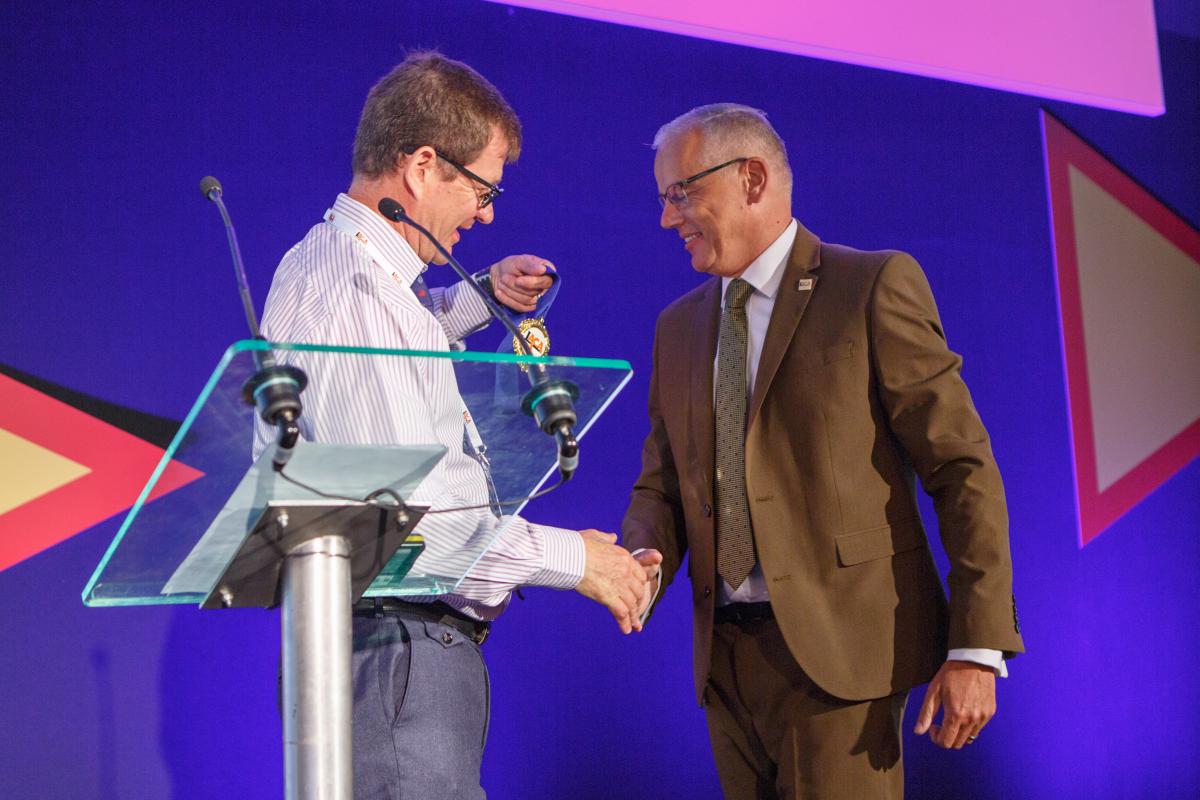 sh line at Chesford Grange on the Friday was amazing. The LACA regions again rose to the challenge and gave a massive boost to the event by turning out in support. The team at Kirklees did a tremendous job in raising £2,500 towards the Chairs Charity so again my thanks to Jenny and Tracy.
SCOTY
Another jewel in the LACA crown and this proved to be no exception. We saw the first ever male winner crowned and Michael Goulston is now continuing in his role to promote school meals and the opportunities for all our hardworking kitchen staff.  Congratulations again to Michael and enjoy the rest of your year as the SCOTY winner.
Social events
The role also involves attending many dinners and social events, these are equally important for the promotion and networking opportunities for LACA. This in particular gave the opportunity to work and support the Love British Food Initiative further. If you attended the Main Event you will have seen both Alexia Robinson and also Candice Brown one their ambassadors.
Thank you
So again a thank you to all my colleagues at work, the LACA Board of directors, Oakhill, Elygra and Dewberry Redpoint for all the support during the year. You all helped make it and tremendous experience and enjoyable year in the position.
If I can highlight the one event that stood out it would be the opportunity to eat lunch and talk with Raymond Blanc at the Love British Food event in London. I had the chance to talk with him about what we (LACA) do and also the day job at Derbyshire County Council. He was very interested in how we run the school meals business. How many staff do you employ, what are your food costs, what is your turnover? were his first questions and then how many kitchens do you have, what are your difficulties? He was down to earth and friendly and had a real interest in all things "catering", I wish we could get him more involved in school meals, maybe he could be our "Patron"?
 A truly memorable year and now we move on with Michael in the Chair so I hope you can all support him during his 12 months.
Best wishes
Tim