Chair's Award recognises all school catering teams at LACA Main Event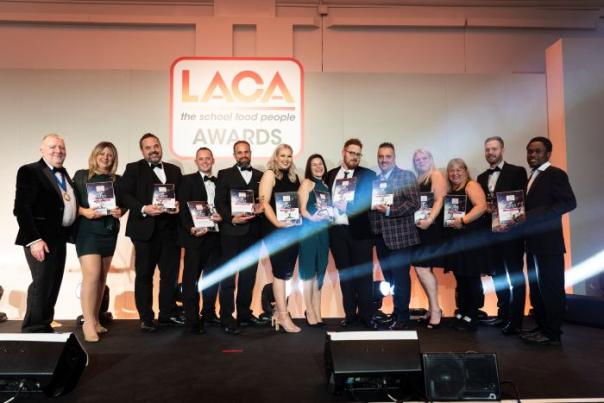 25 Oct 2021
LACA's immediate past chair Stephen Forster recognised the 'hard work and dedication' of school catering teams during the Covid-19 pandemic by presenting them with the 2021 Chair's Award at the LACA Main Event in Birmingham.
The annual Chair's Award is given to a person or organisation in the school food industry for their 'outstanding contribution' to the sector.
Forster explained how the hard work of frontline school chefs and their teams throughout the pandemic has been instrumental in keeping food supplies moving and children fed across the country. 
For the first time ever, LACA have made Chair's Award certificates available on the LACA website, which can be printed and sent on to school catering teams as a mark of recognition and thanks.
Commenting on the initiative, Forster said: "I have been blown away by the hard work, skills, dedication and commitment of school and academy catering teams during my two years as chair of LACA.
"The pandemic has been challenging for all of us, but the school catering industry has consistently stepped up to make sure that children, especially the most vulnerable, continue to get fed.
"I urge all of our members to recognise this hard work by printing the certificate that is on our website and presenting it to their school chefs with their catering teams and also to school food suppliers."