LACA reveals School Chef of the Year (SCOTY) competition schedule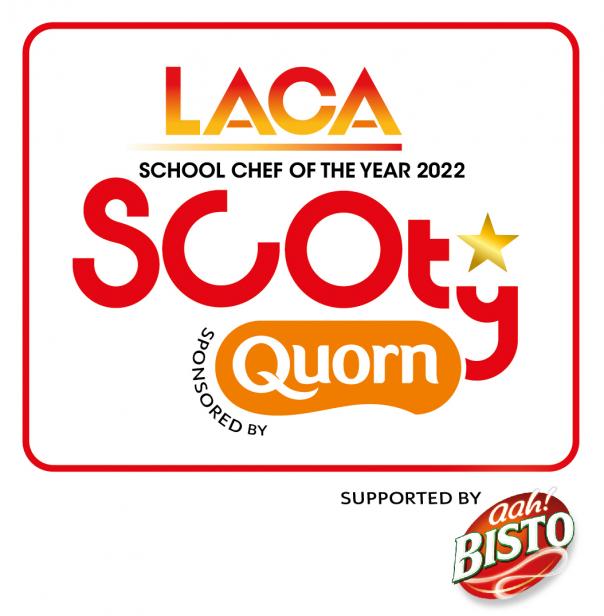 18 Jan 2022
LACA are encouraging school chefs to enter the 2022 SCOTY competition before the registration deadline on 11 February.
LACA's School Chef of the Year competition has launched with continued sponsorship from Quorn Professionals and new for 2022 supported by Bisto.
Entrants will prepare, cook and present four portions of a grab & go/breaktime savoury snack with a food cost of 60p per head along with four portions of a main course and dessert with a total food cost of £1.40 per head in 1 hour and 45 minutes that meet the School Food Standards and Eat Well Guide.
Registrations are open to all kitchen-based staff involved in the daily preparation of pupils' meals in schools across the UK whether from a local authority or contract-catered site, managed in-house, academy school or part of a Multi-Academy Trust.
Jacquie Blake, chair of LACA, said: "Once again our school chefs will be able to showcase the very best of school food and demonstrate their menus, that reflect the trend towards a demand in more meat-free choices. We are looking forward to seeing some really creative dishes and to a hard-fought competition that will be showcased at the Main Event and celebrating the winner at our awards evening."
Registrations close on Friday 11th February 2022. Full entries must be received no later than Friday 11th March 2022 and will be paper-judged in April 2022. Successful entries will go through to the regional finals after the Easter holiday.
The national final will once again be held at the LACA Main Event on Wednesday 6th and Thursday 7th July at the Hilton Birmingham Metropole with the overall winner announced on the evening of Thursday 7th July.
Regional final winners will each receive a £100 cash prize. At the national final, the 2022 national winner will receive a £1,000 cash prize, the 2022 LACA School Chef of the Year trophy and an invitation to a calendar of catering industry events. The national second and third place winners will receive £500 and £300 respectively.
Phil Thornborrow, foodservice director at Quorn, added: "The innovation and quality of dishes in last year's competition was incredible to see. Gone are the days when meat free meals were on the menu to cater for a minority. There is an active demand for these dishes to be exciting, desirable and tasty.
"As we see more and more people realising the impact that their diet has on the planet, eating habits are changing and the interest in meat free is accelerating. In our experience, the education sector has always been ahead of the game on the sustainability agenda. Now more than ever before, it's crucial that we help children and young adults make healthier choices in their habit-forming years.
"We're feeding the minds of the future and we want to inspire future generations to eat more healthily and establish sustainable eating habits. That's why we're really proud to be working with LACA again on this year's SCOTY competition."
If school chefs are interested in registering for the competition they should visit here.