Aimia Foods Ltd, the sole distributor for Mars Foodservice products in the UK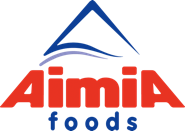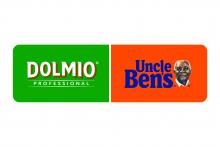 Aimia Foods distribute the DOLMIO® and UNCLE BEN'S® ranges of ready-to-use Foodservice sauces and rices manufactured by Mars Foods UK.  
Developed with quality, convenience and speed in mind, the DOLMIO® and UNCLE BEN'S® sauces reduce effort whilst delivering maximum flavour.  They are compliant with the 2012 Responsibility Deal guidelines on salt, are suitable for a gluten free diet and contain no artificial flavours*, colours or preservatives.  All of the Foodservice sauces are suitable for vegetarians, with many being suitable for vegan diets too.
Ten of the 18 DOLMIO® and UNCLE BEN'S® sauces are low in fat (less than 3g fat per 100g).  The tomato-based sauces include an average of 75% tomato, and one 90g portion of the Dolmio Italian sauces contains one of the recommended five-a-day.
UNCLE BEN'S® deliver a 'foolproof' range of rices that cook within 10 minutes.  Our Long grain, Whole grain and Basmati rice go through 215 quality checks from field to plate, to ensure perfect results every time.
*With the exception of the barbeque sauces which have a smoke flavour.